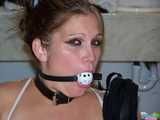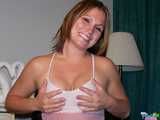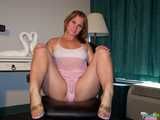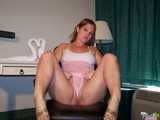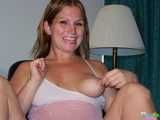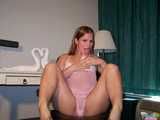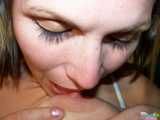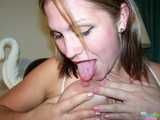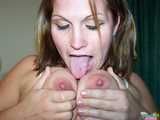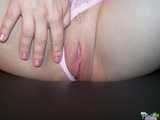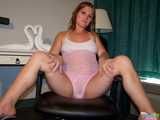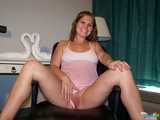 Milf Toni Faye All Tied Up
Milf Toni started to give me a hard time about the shoot. So I tied her up to a chair in her lingerie, stockings and high heels, an told I would flog her with the whip to get her in the right attitude. So I gagged her loud mouth. Pulled her tits out. Put on nipple clamps at the tightest setting. Watch her squirm in pain from her nipples. Then I pull the gag out, untied her arms and legs. Milf Toni moved to the office chair. With her nipples still sore and hard sticking thru her top. She pulls her panties real hard as to split her pussy lips in half. She then pulls out a big tit . She pulls her nipple real hard. Then she bite her nipple with her teeth and licks them.
I looked down and her panties were getting wet from her being turned on. So, I pulled her panties aside and finger fucker her tight shaved pussy with two fingers. She changed her attitude fast and we went on with the photo shoot.
Show more